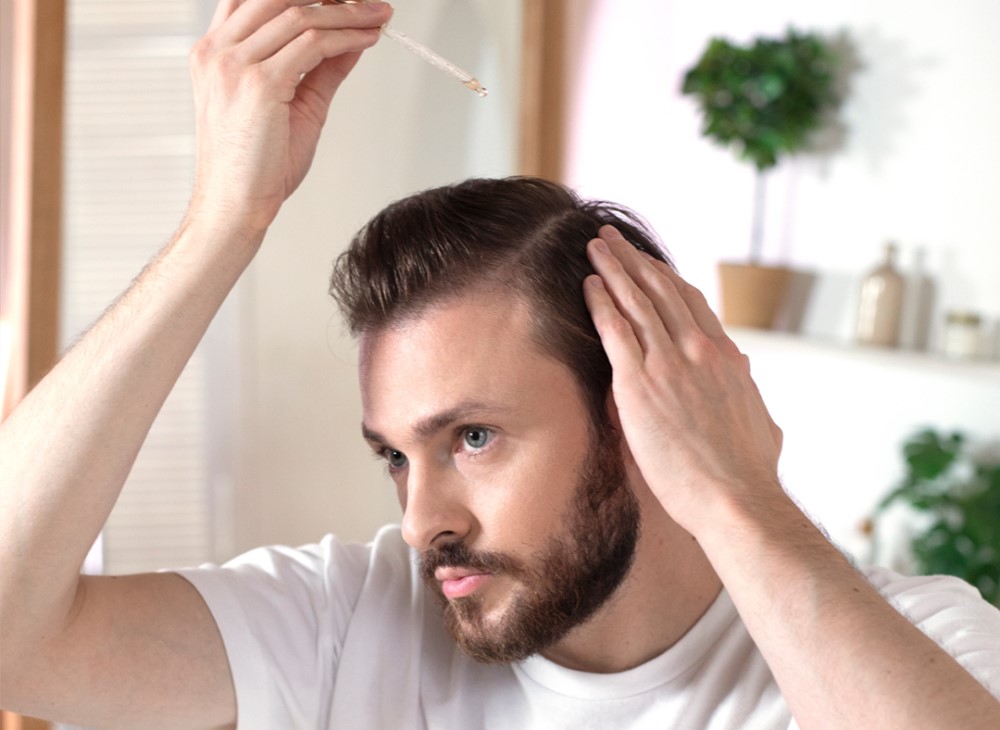 IS VALDORÉ INTENSIVE HAIR LOSS PROGRAM SUITABLE FOR MEN ?
Yes, all Vadloré products are unisex, which means they are suitable for both women and men.
Can I use another shampoo or conditioner ?
Yes, you can use other products for regular hair care. But for best results, we recommend that you only use products with balanced formulas as products of Valdoré Collection.
Hair falls out when washing, should I wash my hair less often ?
The process of washing your head with a good quality shampoo, can't hurt your hair. There are always hairs that have already left the hair follicle but have not yet fallen off the scalp. ⠀ Washing removes various kinds of impurities from their surface, stylings, dust, scalp secretion - that is, everything that can retain lost hair. Accordingly, if you wash your hair infrequently, "detached" hair accumulates, and it feels like it is after you wash your head a lot of hair loss. ⠀ Trichologists recommend washing your hair as needed, as soon as your hair has lost its "freshness." For example, if you have a tendency to oily hair, frequent washing is the norm. Revitalizing Shampoo is suitable for daily use.
WHAT RESULTS IN 3 MONTHS OF USE I SHOULD EXPECT?
The response and reaction to components are individual. In the active phase, hair grows 0,5-1 inches (1-2 centimeters) per month. After 3 months of stimulating care, you will notice active growth of baby hair all over your head.
ARE THERE ANY SIDE EFFECTS WHEN USING THE INTENSIVE VALDORÉ PROGRAM?
A slight reddening of the skin and a feeling of warmth may occur during use
WHAT IF HAIR CONTINUE TO FALL INTENSIVELY?
If you note a long-term (more than 6 months) thinning and hair loss and do not notice any improvement after the course, it is highly recommended to visit a trichologist.
IS IT SUITABLE TO TREAT ANDROGENETIC ALOPECIA?
Androgenetic alopecia is associated with a genetically determined progressive condition: the level of follicle sensitivity to dihydrotestosterone and its production by 5-alpha reductase. The maximum result is achieved in the early stages. Specialists recommend regular and permanent use of products that block the action of 5-alpha reductase and stimulate hair growth, which helps to slow down the process of thinning, loss, miniaturization and hair follicle descent. The Intensive program is designed with these factors in mind, the components have a complex stimulating and regenerating effect on the follicles and epidermis of the scalp.
HOW LONG AFTER SERUM APPLICATION CAN I WASH MY HAIR?
Highly recommended to apply Intensive program and Serum at night, it is supposed to stand on the skin at least 6 hours to get the maximum effect of the components.
CAN I USE THE PROGRAM AND THE SERUM AT THE SAME TIME?
Yes, the two products are compatible with each other and can be used consecutively. The Night Serum is recommended for use between courses of the Intensive Program.
CAN I START THIS SET DURING BREASTFEEDING AND PREGNANCY?
No. Due to essential oils in the product composition of Valdoré Night Repair Stimulating Scalp Serum, it is not recommended for use during pregnancy or breastfeeding. Therefore we recommend you to start postpartum hair loss and hair growth recovery with Hair Growth set.
Can I continue to use the products if I notice an allergy?
In case of pronounced persistent allergic reactions on the skin, we recommend to stop using the products. Individual reactions may be caused by the active ingredients of any cosmetic product.